Back to top
ECOTRAIL CAMPING AVAILABLE AT BRAY EMMETS FOR 2023!
ECOTRAIL CAMPING
Emmets GAA Grounds, Bray, Co. Wicklow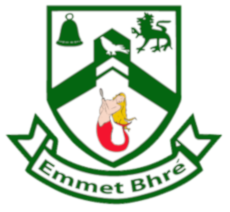 We have the option of camping in Bray for this year's edition of EcoTrail Wicklow.
Where:  Emmets GAA Grounds, Bray, Co. Wicklow
When:  Friday 29th from 5pm – Sunday morning 11am
Facilities available:  There are plots available for tents or campervans, toilet facilities (available 24hours) and showers on site available from 6 – 9pm on both nights
Cost: €30 per van or tent per night
Location: Bray Emmets GAA ground - https://maps.app.goo.gl/emvXMfgMTAGwa1gR8  -  Approx 2.8km from Bray Seafront (start of the race)
To book your spot use the following link (please read instructions below)   https://portal.sportskey.com/venues/32
 **INSTRUCTIONS ON HOW TO USE APP
Please log onto the booking app.

Choose car park as facility .

Book a half an hour slot at any time on the day required.

Please use driver name as the booking name.

In teams & code section: Enter your registration number and the size of your vehicle. (Booking will be declined if this information is not provided.)

You will then get a confirmation email and invoice which must be paid to secure your booking.