Back to top
EcoTrail Wicklow brings St. Patrick's Day spirit to Paris!
To seal the official arrival of EcoTrail Wicklow, we're travelling to Paris to meet with Ecotrail International, and experience the original and most popular Ecotrail Paris.
In order to maximise the Ecotrail Wicklow's exposure we have lined up a few Irish Entertainment along the routes:
Participants at Ecotrail Paris will receive musical stimulation by 45 Irish musicians at the Saint-Cloud refreshment point.  Also, runners of the 80km trail will enjoy Irish beer once they arrive at the finish line on the first floor of the Eiffel Tower!
Meet the Ecotrail Team at the exhibition 'Destinations Nature' in Porte de Versaille
See you on September 28th in the WICKLOW mountains for the 1st edition!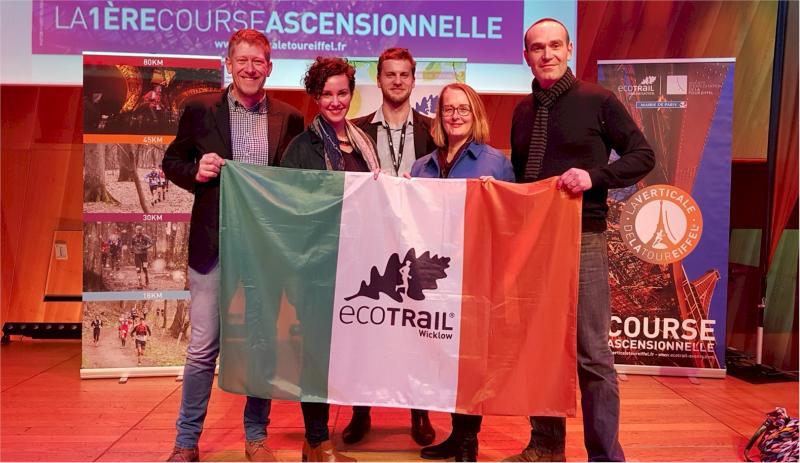 Photo from left to right:  Jean Charles Perrin, Ecotrail international - Viktoria Varecza, Tourism Ireland Paris - Clement de Stael, Ecotrail International - Fiona Dunne, Tourism Ireland - Fred Verdier, Wicklow County Tourism