Back to top
EcoTrail Wicklow welcomes Dynafit as Footwear and Apparel Partner
 Ecotrail Wicklow which takes places on September 24th 2022, are delighted to announce a multi-year partnership with Dynafit, the Mountain Endurance Sports Brand.
Full Press Release:
Bray, Wicklow, April 12th 2022.
By Athletes and for Athletes: Ecotrail Wicklow and Dynafit share a commitment to sustainability and protection of the outdoors and both are delighted to announce a multi-year partnership that aims to help to promote the sport of Trail Running in Ireland and introduce Irish Trail and Mountain runners to one of Europe's most experienced and successful brands in specialist mountain apparel. 
As part of the partnership agreement Dynafit will be the supplier of training and racing gear to the EcoTrailBlazers team, launching in May this year. The team will give the opportunity to 16 people, who are new to Trail Running, the chance to participate in their first Trail Race at EcoTrail Wicklow on September 24th.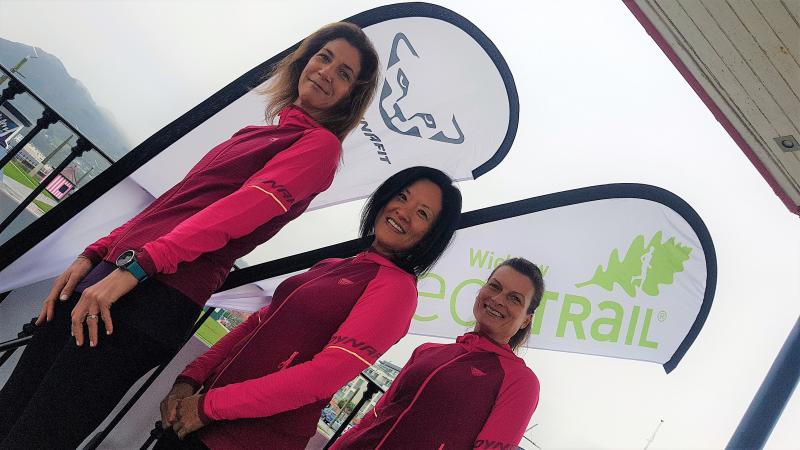 Dynafit will be the official Prize supplier on race day and will also be organising Dynafit Trail2Gether days where local athletes will be able to try on and test the Dynafit range of trail shoes and gear in outdoor settings across the country in collaboration with Dynafit´s retail partners.
Paul Mahon, Race Director of EcoTrail Wicklow stated: "We´re very excited to work with Dynafit, specially with their manager in Ireland Ross Thompson, as Ross is from Wicklow himself and is an avid lover of the outdoors. On top of that, Dynafit is very much an eco-friendly brand as well as being one of the biggest specialist mountain brands in the world. I´ve no doubt the partnership will help with the promotion of EcoTrail Wicklow across Dynafit´s strong European markets such as Austria, Germany and Italy and we also look forward to hopefully welcoming runners from the Dynafit family to Wicklow in September. 
Ross Thompson, Dynafit Brand Manager Ireland shared: "I first introduced the Dynafit brand to Ireland in 2018 so now that we have an excellent network of retail partners across the country, I felt it was time to partner with a race event that we shared the same values with. Dynafit is the brand for anybody who has "The Will" -the will to enter their first trail race, the will to finish their first ultra, the will to have fun in the outdoors on the trails with their friends and being a new brand to Ireland, I´ve very excited about the next few years alongside our friends at EcoTrail Wicklow and also look forward to helping the EcoTrailBlazers project."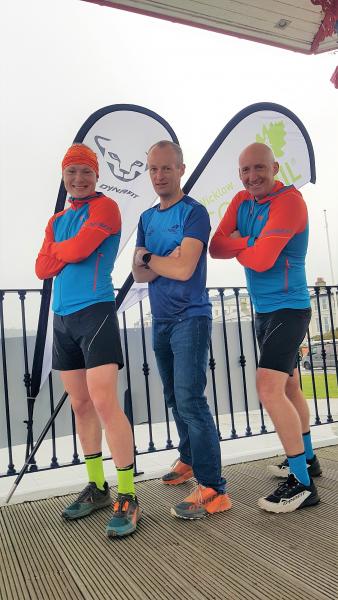 ----------------------------------------------------------------------------------------------
EcoTrail Wicklow takes place on September 24th this year and consists of 4 different race distances, 19k, 30k, 46k and 80k. The event routes take in stunning locations across Wicklow such as Bray Head with views of the Irish Sea, Little and Great Sugarloaf Mountains, Kilruddery Estate, the Wicklow Way, Powerscourt Waterfall, Lough Tay, Roundwood Reservoir and Belmont Estate.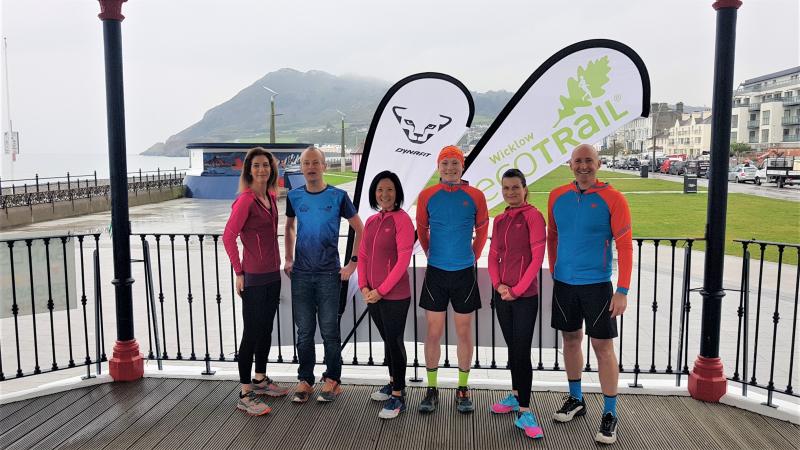 ----------------------------------------------------------------------------------------------
"DYNAFIT is the brand by athletes, for athletes. Speed is a part of our DNA, and we are driven by our aspiration to equip mountain endurance athletes from head-to-toe, summer and winter, 365 days a year, with the most efficient gear possible. We know what counts up on the mountain to achieve personal goals and to tap into the best you have. Intelligent materials, innovative technology, and the courage to follow unconventional paths – these are the keys to our success. Minimalist and efficient, but at the same time totally reliable products, with the result that we support discerning athletes on the mountain – whether on ski tour, or trail running, mountaineering or biking." 
Pictured are:
Sandra Lynch - Ultra Runner
Paul Mahon - Race Director EcoTrail Wicklow
Wendy Chin - Trail Runner
Matthew McConnell

 

- SeekVert Training Group
Síle Nolan-  Ultra runner
Ross Thompson - Dynafit Ireland Brand Manager
#dynafit #wicklowoutdoors Visit Wicklow #trailrunningireland EcoTrail International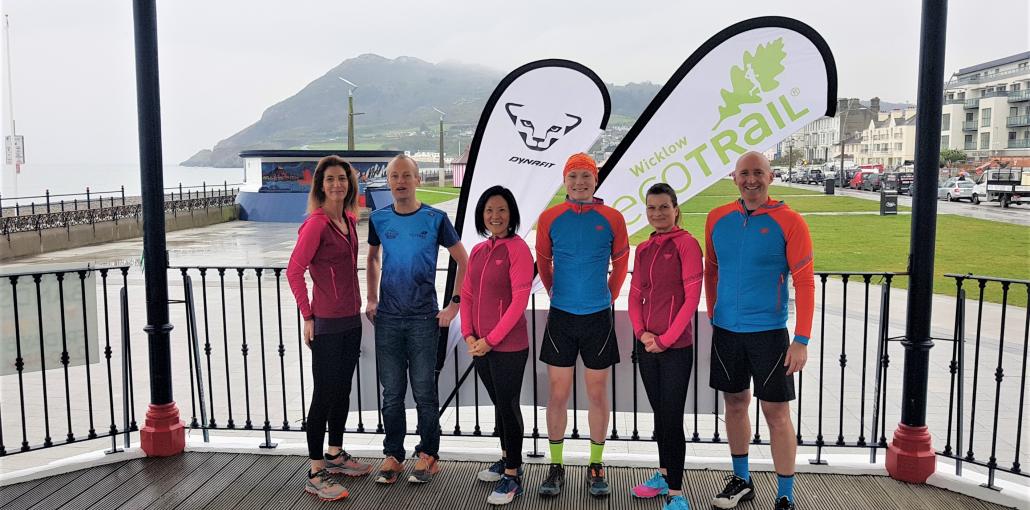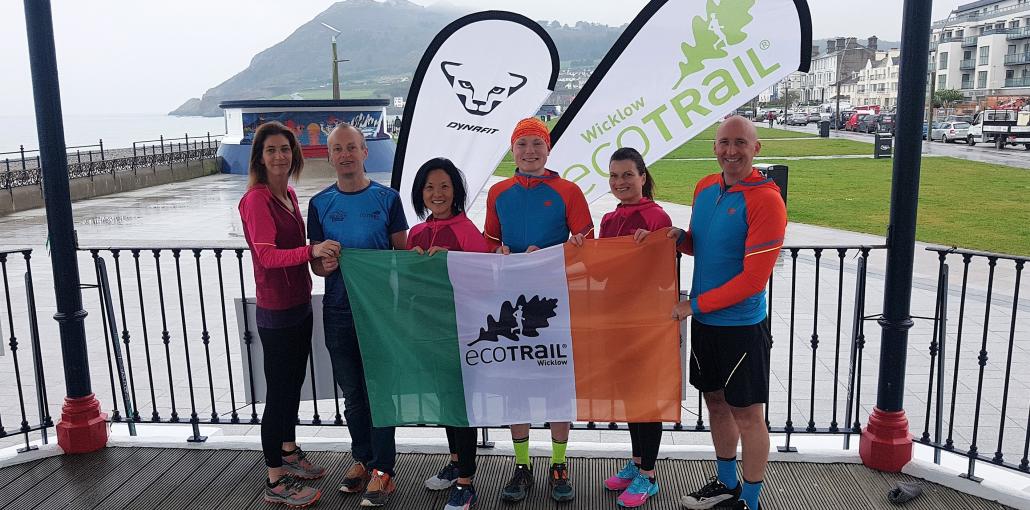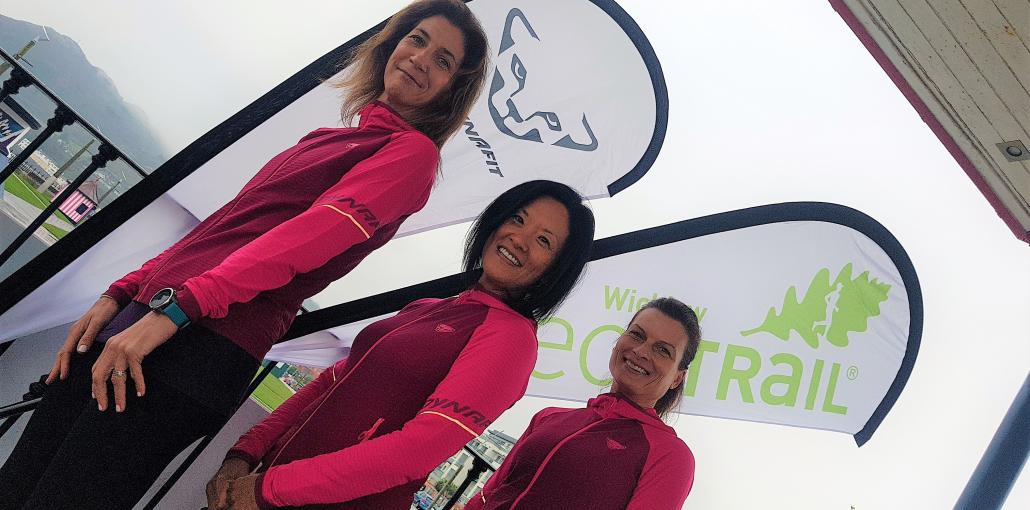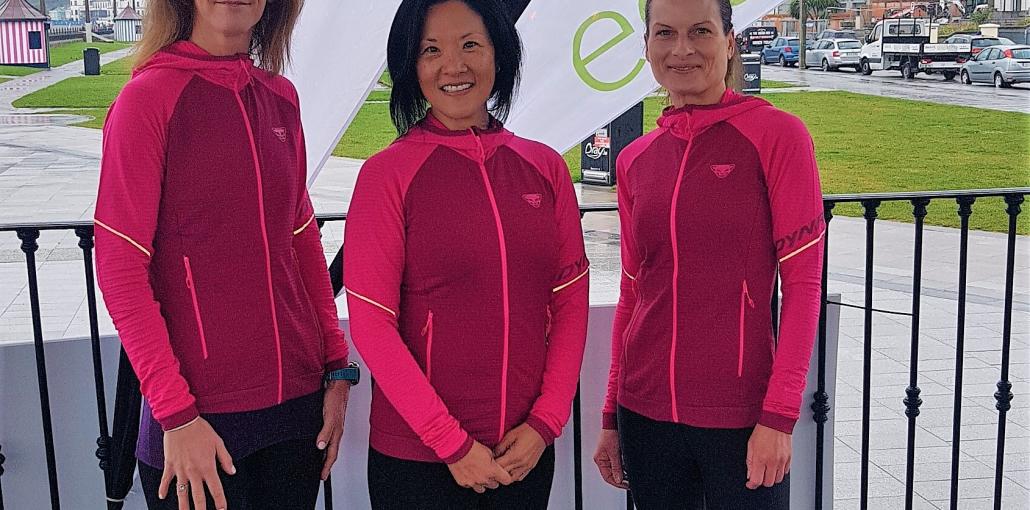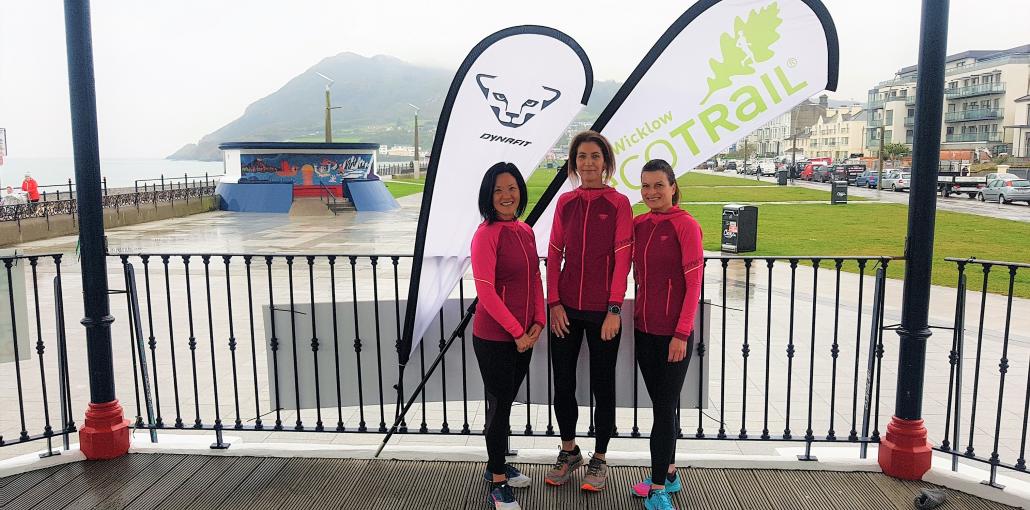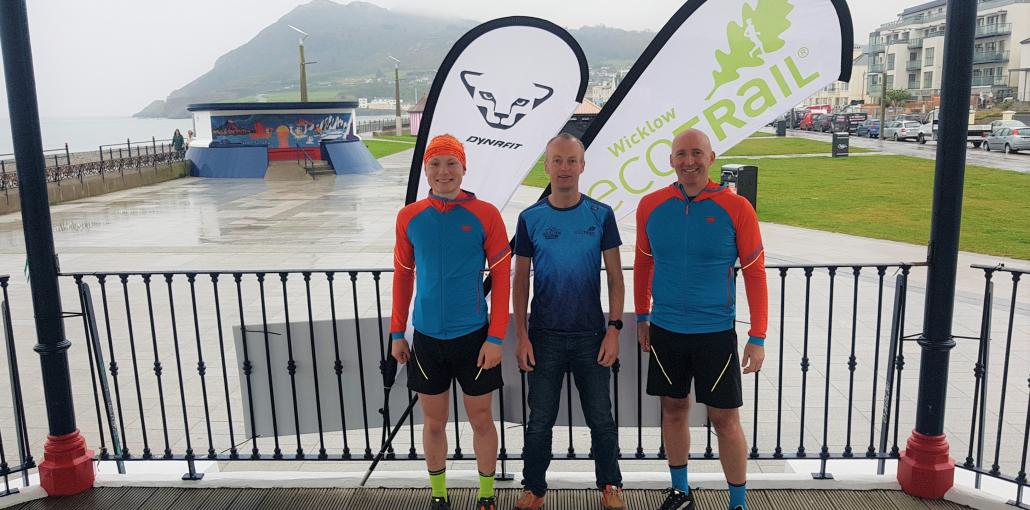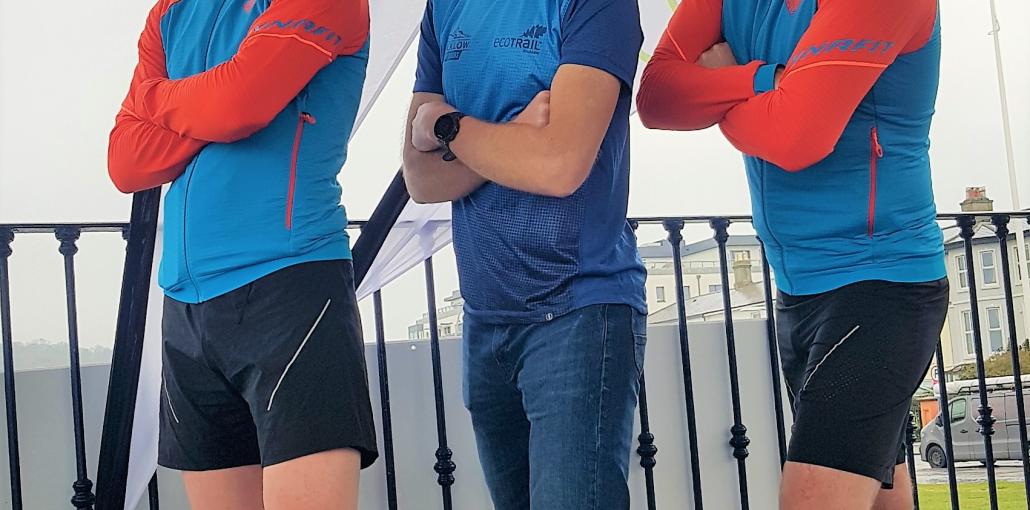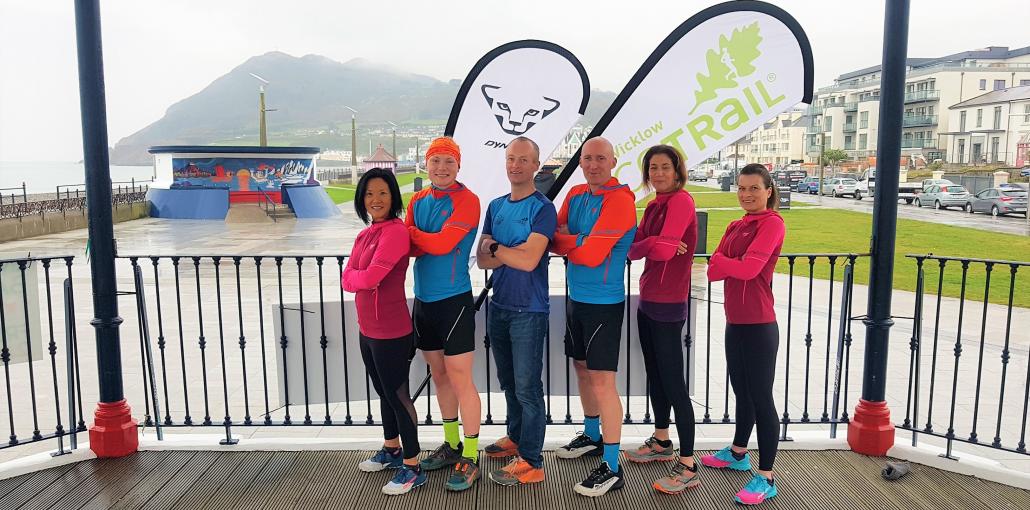 Dynafit is originally from Austria and has been a pioneer in the Ski Touring equipment since 1950. It first launched its trail shoe range 10 years ago and has a massive following in the Alpine regions of Italy, Germany and Austria as well as across central Europe. It is the main sponsor in 4 of the Big 5 Trail races in Europe. Dynafit is the brand by athletes, for athletes.